RUN AROUND
IN
VIRTUAL REALITY
Have you ever wished you could actually enter a video game? That dream is now a reality. One of the only ways to fully immerse yourself in the virtual world is at Rev'd Up Fun. In our new Omni VR Arena, you can run full speed in virtual reality. You don't have to limit yourself to a controller or a stationary at-home VR system anymore. Come and fully enter the game on the Omni Arena at Rev'd Up Fun.
The Omni Arena allows you to step into a virtual reality world where you are armed to defend your team from a hoard of zombies, fight against robots, or become a legendary pirate in a series of wacky adventures. Whichever game you choose, this VR arena has the tech to leave you amazed and wanting more action-packed fun.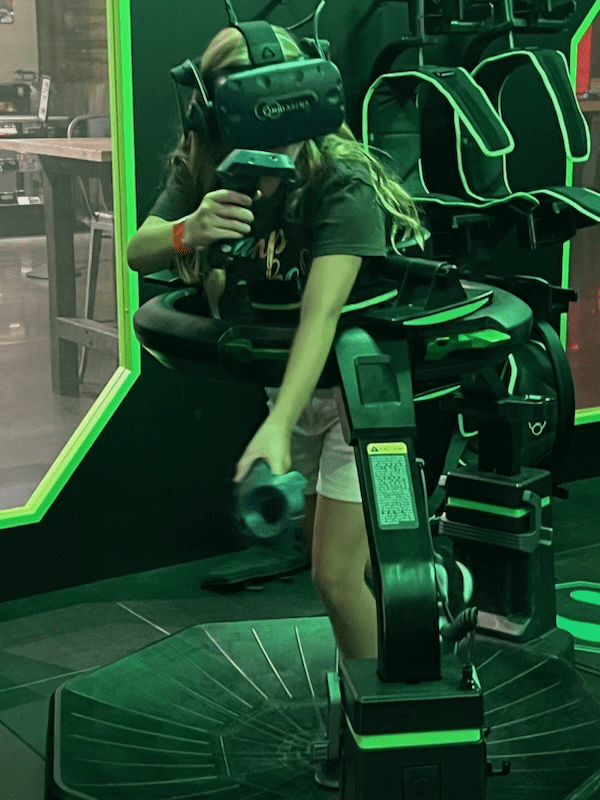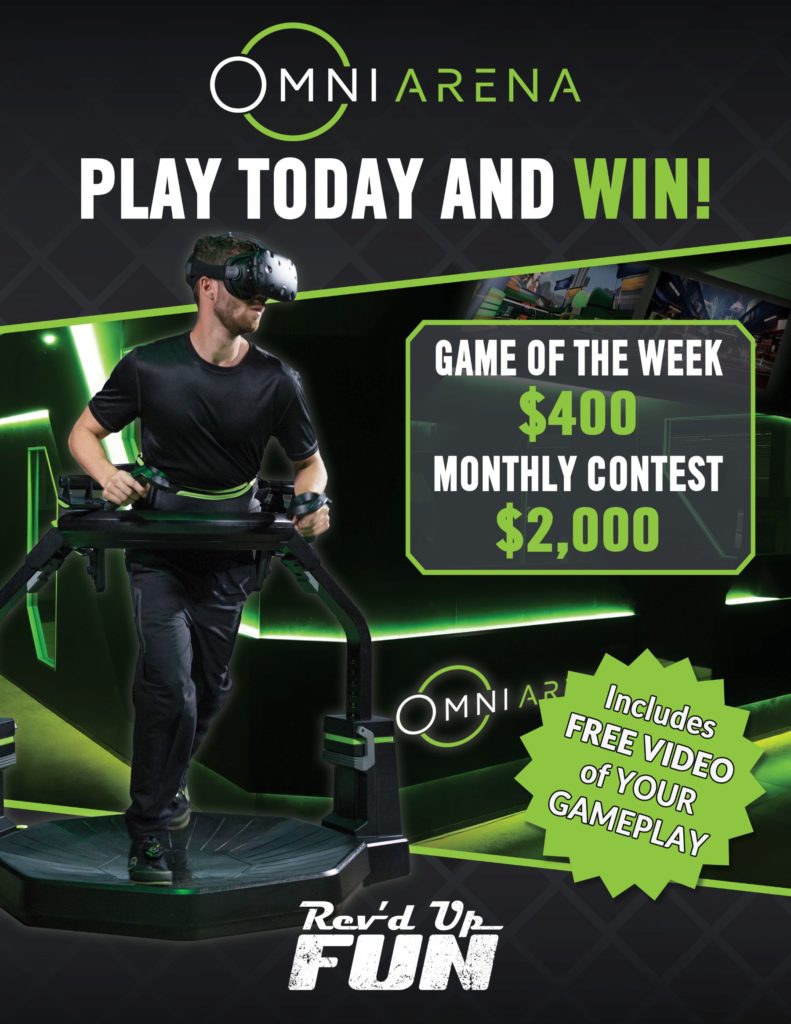 Every week and month there are new contests! Weekly contests win up to $400 and monthly contests could win $2,000! Don't miss your opportunity to win! Play Omni Arena today and get your name on the leader board!
Disclaimer: Every participant must be at least 50 inches tall
Choose your game and win!
$14 Per Non-Member
$8 Per Member
Available Tuesday-Thursday
Pay one low price and play unlimited Omni VR!