Rev'd Up Fun features one of only 70 Omni Arena's in the world. The Omni Experience places you on an omni-directional treadmill that allows you to walk and run 360 degrees inside the video game. 
The Omni Arena allows you to step in a virtual reality world where you are armed to defend your team from a hoard of zombies, fight against robots, or become a legendary pirate.
Not only is it the best Virtual Reality experience in the world, you have the chance to win real cash prizes every week and month!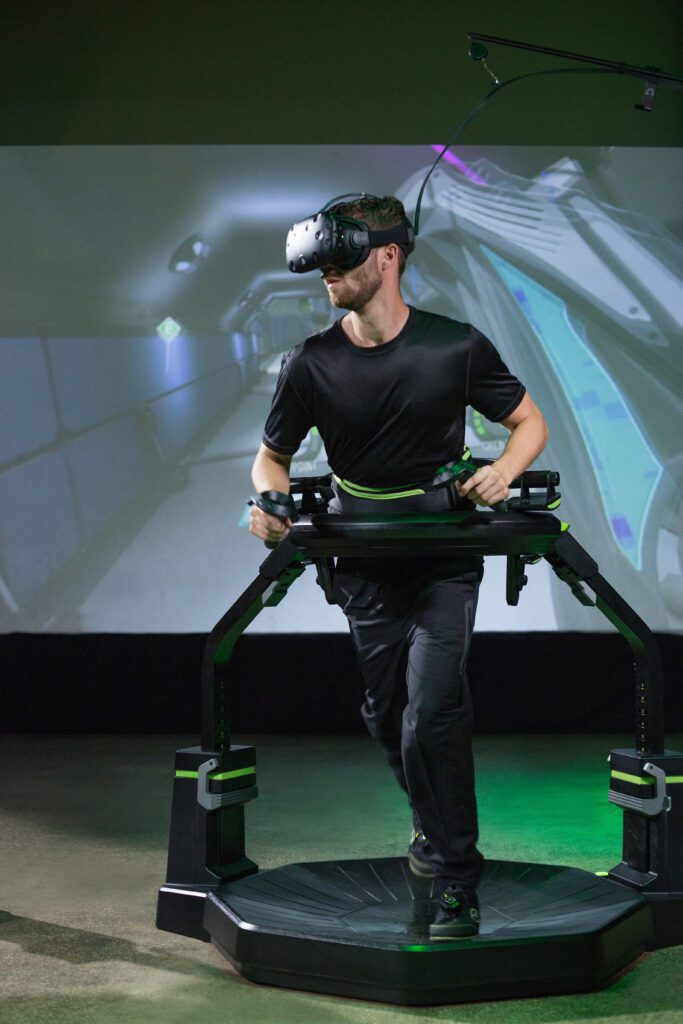 The Omni Arena is fun for everyone. Choose how you will play!
The kid-friendly Omni Arena creates an intense and realistic experience for older kids and adults. Do a family team-up to win $2,000!
Don't do the same old "dinner and a movie" routine. Inject some excitement and play virtual reality with your date or friends. Grab a drink at the bar and throw some axes while you're at it. 
Create team bonding and competition with Omni Arena Virtual reality. Rev'd Up has everything you need for a great corporate event. Omni Virtual Reality, Axe Throwing, Bar, and so much more!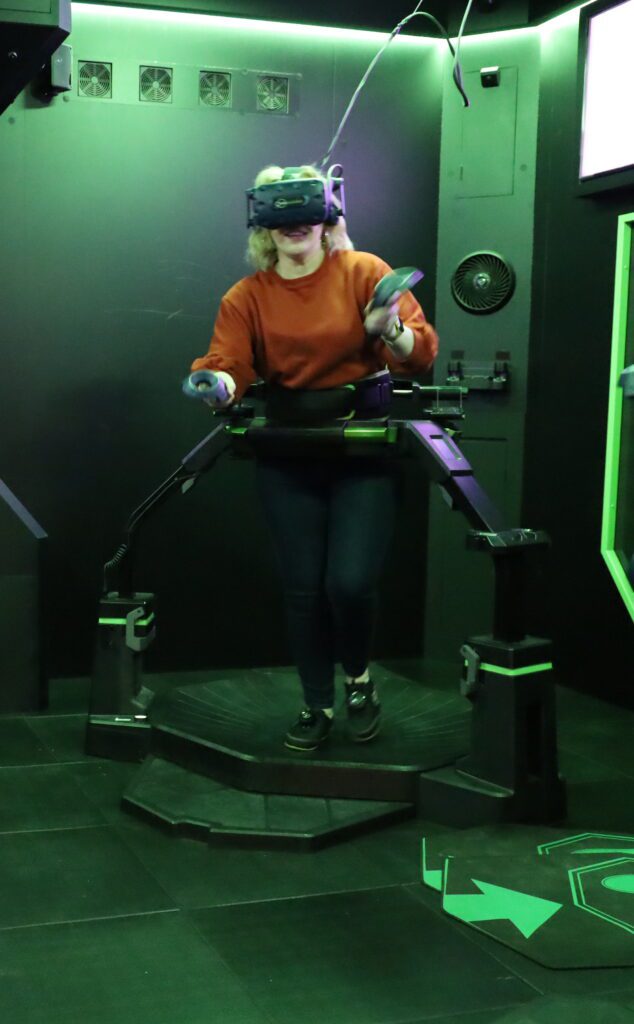 Every time you play Omni Arena, you are entered to win cash prizes! Monthly contests win up to $2,000. Weekly contests win up to $400! 
The more you play, the better you get and the better chances you have of winning! Remember, in order to be entered to win, all players must create an account and be over 13 years old. 
Want better chances to win? Check out the tips from the game designers for how to win the current monthly contest below!
Disclaimer: Every participant must be at least 50 inches tall
Choose your game and win!
$14 Per Non-Member
$8 Per Member
Available Tuesday-Thursday
Pay one low price and play unlimited Omni VR!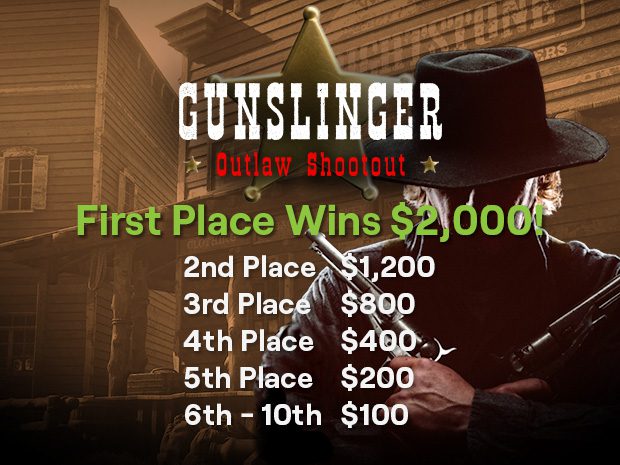 Know your enemies! They are worth the following number of points:
Explosive Cart – 1000
Airship – 500
Outlaw – 100
Explosive carts move quickly, so find and destroy them when you hear them coming, before they can reach the town's supplies. Blow up the explosive barrels in their path as soon as they come into range, as these will leave the ground burning for a while and continue to damage them as they move through the flames.
Reserve the dynamite launcher for the airships, and target them when they appear, as they do a lot of damage to the town's supplies. Two shots from this weapon will destroy them. 
Use the shotgun against the outlaws, carts, and the boss (Carmichael), who appears in the second round. Focus on defeating him by the end of the round to get an extra 7,500 points!
You can carry two weapons at once, so make sure that you keep yourself stocked up on special weapons.
Get as many epic kills as you can: this 100-point bonus follows any headshot kill or kills resulting from explosive barrels and special weapons (shotgun / dynamite launcher).
Get 2,000 bonus points for any stolen gold you secure! If you have four players, have one player in each of the three areas, and a fourth seeking out the gold bars, carts, and looking out for airships. 
Well-protected supplies will result in thousands of extra bonus points. The remaining percentage is multiplied by 100 for this bonus!
Remember to watch your gameplay video after your game to study and improve as a team. And be sure to let us know that you plan to compete in the tournament so that we can cheer you on!
See the official game rules here: https://arena.virtuix.com/game-rules. Remember that the minimum age to compete in tournaments is 13 and that each player must use a player account.
Good luck, teams!