Unforgettable
Birthdays
made easy
Allow our party mechanics to personalize your special day – no planning, no cleanup, and no stress required. 
Birthday parties should be fun for everyone involved. Yet planning your child's perfect day can be so stressful that you miss out on memory-making with your family. Let us handle all of the planning logistics so you can all have an unforgettable, enjoyable day.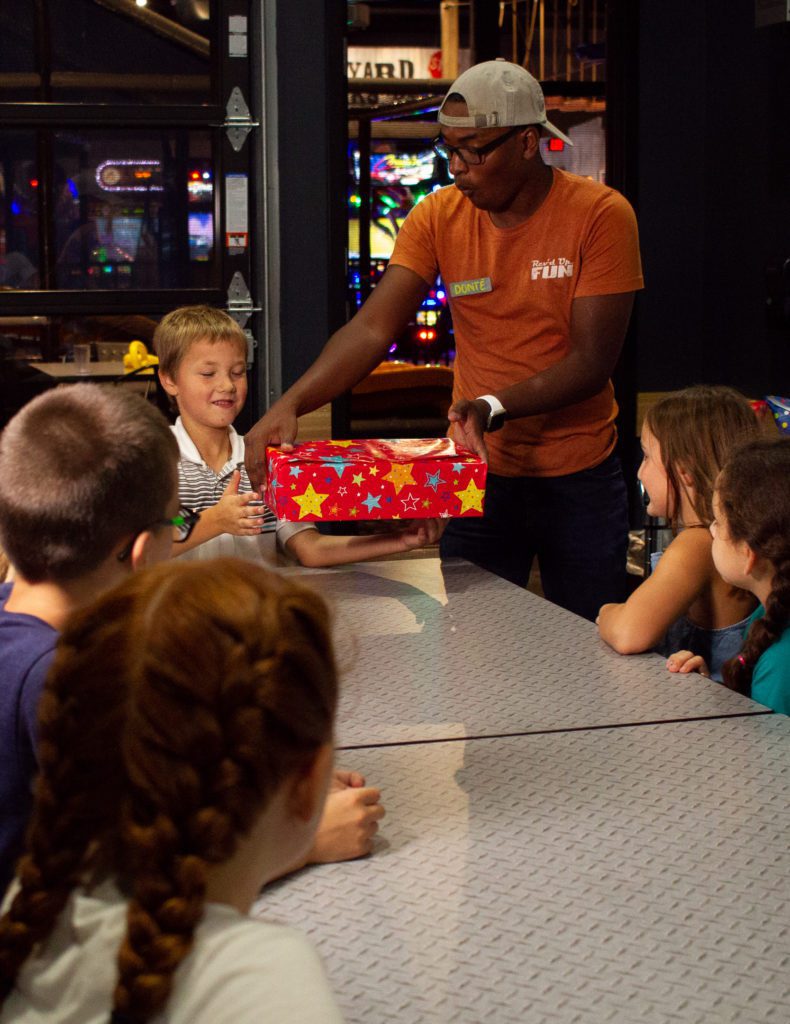 Allow our party mechanics to throw you a
personalized

event
At Rev'd Up Fun, all of our party mechanics are professionally trained through Birthday University to throw a dynamic, enjoyable, and specific-to-you event. Here's our promise: We'll stay with your party the entire time, make sure your child is the center of attention, and personalize the event flawlessly. You'll get to see your child's face light up when they see that the celebration is all about them! Sound like a plan?
See what makes a Rev'd Up Party
Awesome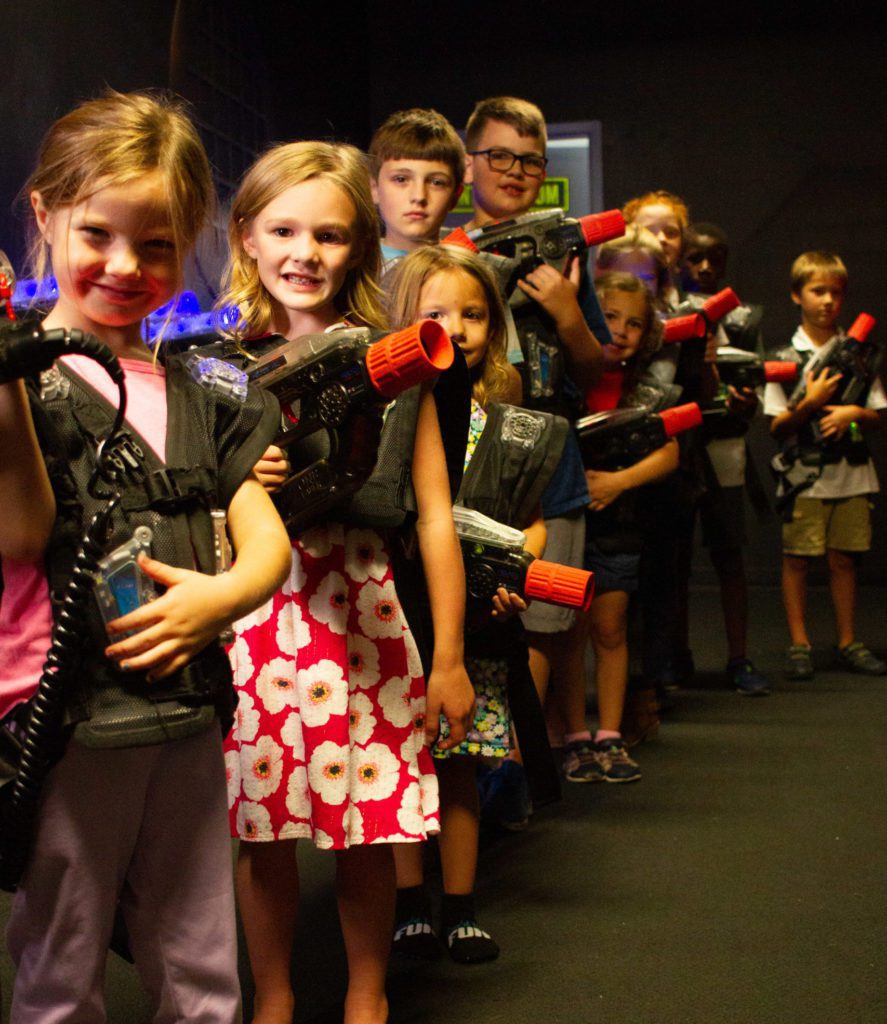 Hear what our
partygoers

have to say
This was the most simple way for parents to host a party.
Great party host! Great place! Wonderful staff! We had a great time.
Great experience. Well planned. Staff was amazing. We will definitely be back!
We make it easy to have an unbelievable birthday party experience. Your party-throwing to-do list has just three things on it – it's that simple. Got questions? Our party mechanics are on standby to answer them. Contact our team and we'll get back to you right away. 
Call in to speak with a party planner, or simply book online. 
Tell your child's friends to get excited! 
3. Have the best party ever!
Attend your child's birthday party, watch them smile, and enjoy the event yourself! 
Enjoyable.
Easy.

Affordable.
That's our kind of party! After throwing hundreds of these parties over the years, we've perfected the flow and structure of a party. This isn't going to be a free-for-all; we'll plan out your party down to the minute, with events and attractions personalized for your child.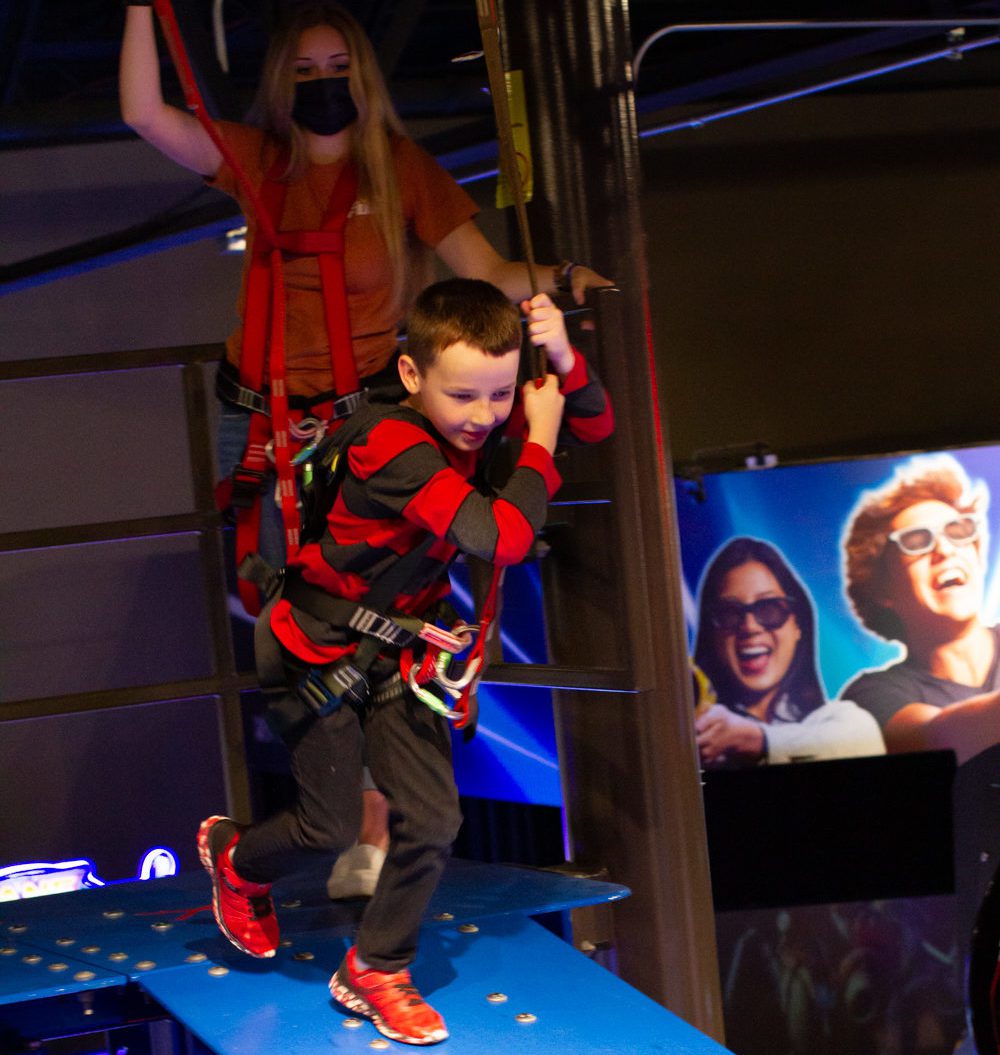 Ultimately, when we say we're here to make this easy for you, we mean it.
All of our party packages for kids (ages 4-10) feature the following:
Electronic invitations
A 2.5 hour party experience
The undivided attention of a party mechanic
One hour in the Rev'd Up Party Room
Pizza, soda, cupcakes, party supplies, and thank you cards
The right price for parties up to 10 kids and $30/child after that (up to 15 kids max)
Choose from one of the following packages:
| | Turbo Party | Rev'd Up Party | Rev'd Up Ropes |
| --- | --- | --- | --- |
| Age Range: | 4-6 years old | 5-10 years old | 7-10 years old |
| Attractions: | Ballocity plus 1 attraction | Choose any 3 attractions (excluding ropes) | Ropes course plus 2 attractions of your choice |
| Play card amount per child: | $5 | $10 | $10 |
| Goodie Bags: | No | Yes | Yes |
| Cost: | $379 | $429 | $449 |
We're here to host the perfect event! Our teen party costs $429 for up to 8 teens (ages 11-16) and includes: 
Electronic invitations 
Unlimited attractions for 2.5 hours
The undivided attention of a VIP party mechanic
Two hours in the Rev'd Up Party Room
Pizza, soda, cupcakes, party supplies, and thank you cards
The right price for parties up to 8 teens and $40/teen after that (up to 12 teens max.)
$20 play card per teen
Get ready to
throw a party
Let us plan your child's next birthday party!