Memories are made through fun experiences. Make them with your friends at Rev'd Up Fun, a premier family entertainment center.
Rev'd Up Fun has attractions and entertainment for everyone. Check out our video or scroll below to see all the ways you can have fun with your friends and family. 
Get ready to take to the skies and see Rev'd Up Fun from a birds-eye view! We invite you and your guests to take on Rev'd Up Ropes, our state-of-the-art ropes course. It features over a dozen engaging elements to keep kids and adults literally on their toes! Once everyone is safely harnessed your adventure will start. Tackle a series of thrilling obstacles and enjoy the challenge of the Zip Line in our family entertainment center!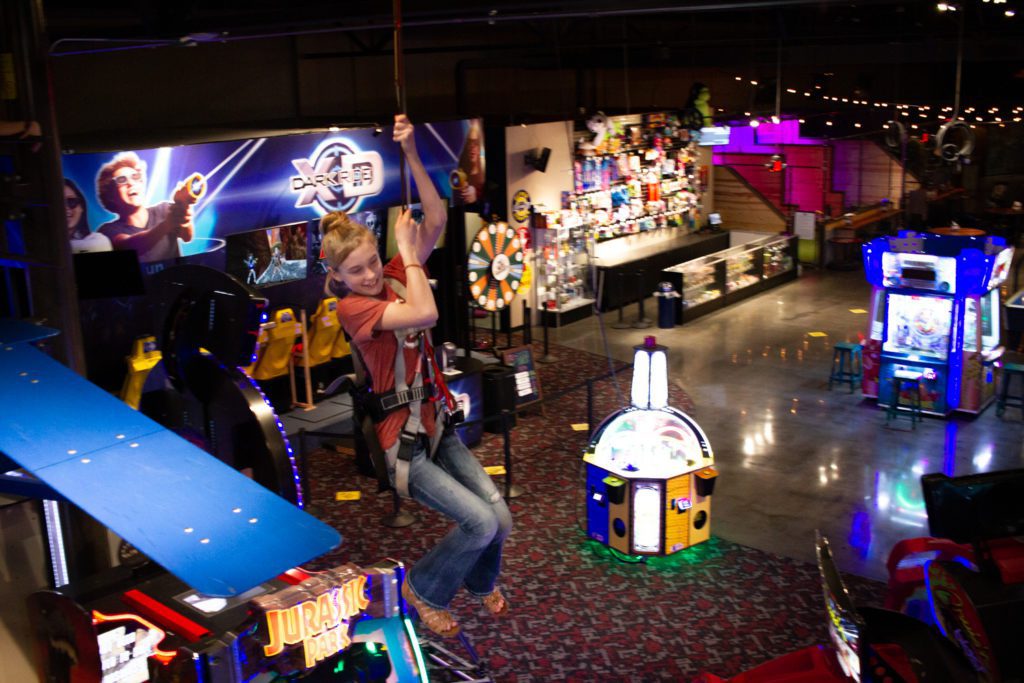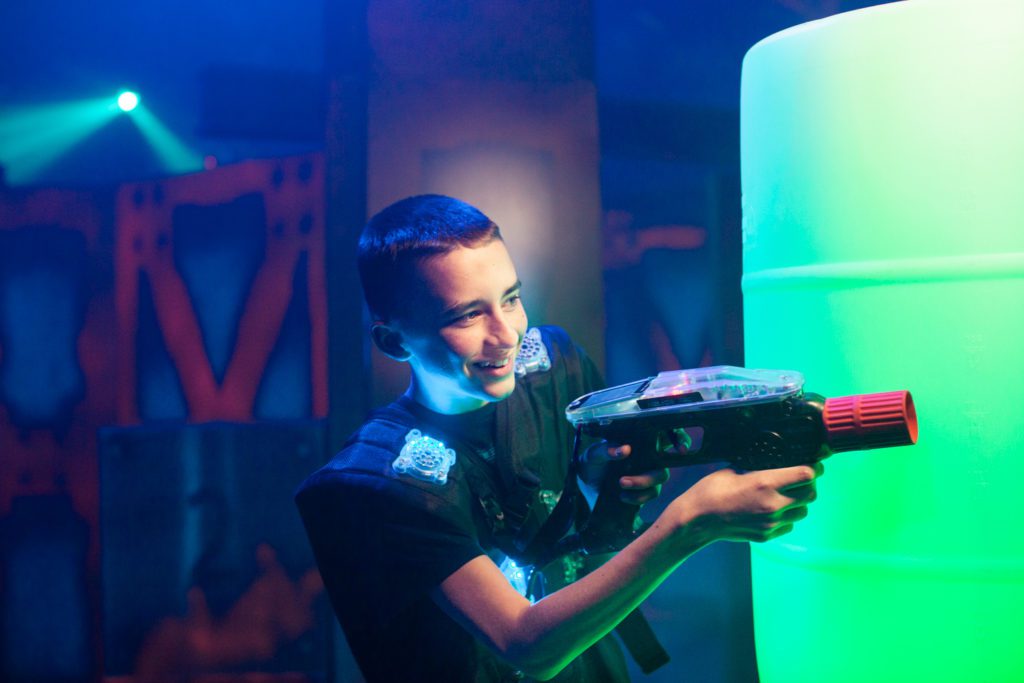 Get ready for an exhilarating experience for the whole family as you embark on your quest toward Junkyard Wars laser tag domination! Discover two stories of heart-pounding excitement complete with dozens of great hiding places…perfect for covert sniper action as you search the arena for your opponents. You'll want to play again and again!
Immerse yourself in a rich, multi-sensory interactive attraction that uses cutting-edge technology and special effects to deliver a truly mind-blowing experience. Real-time 3D graphics and an individual scoring system charge up this competitive group play game.  See who can get the highest score in the family– then come back for a rematch!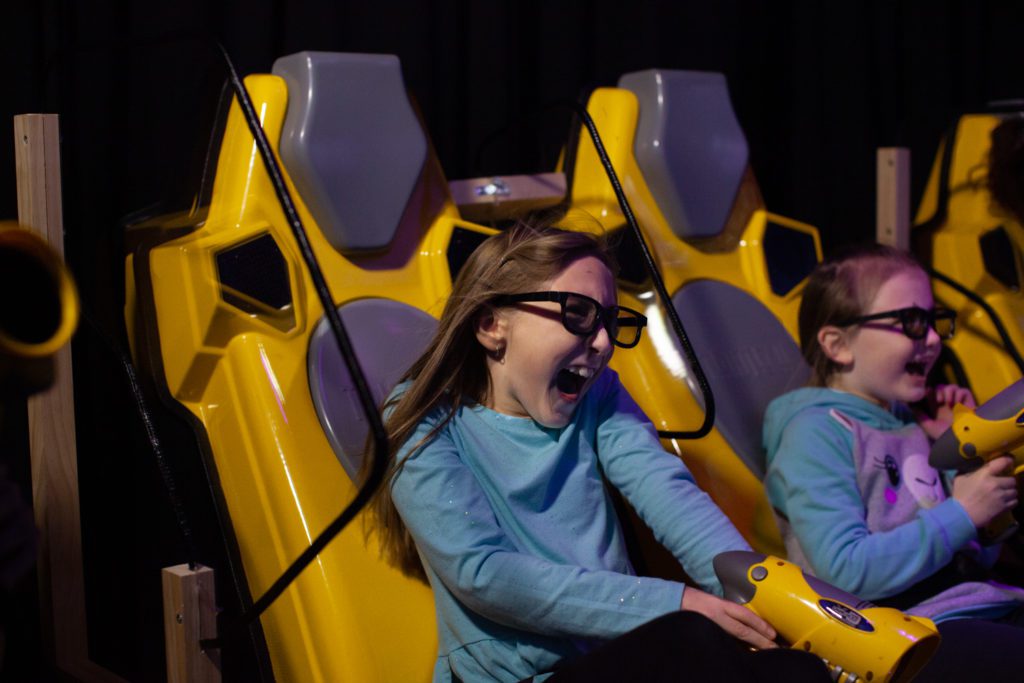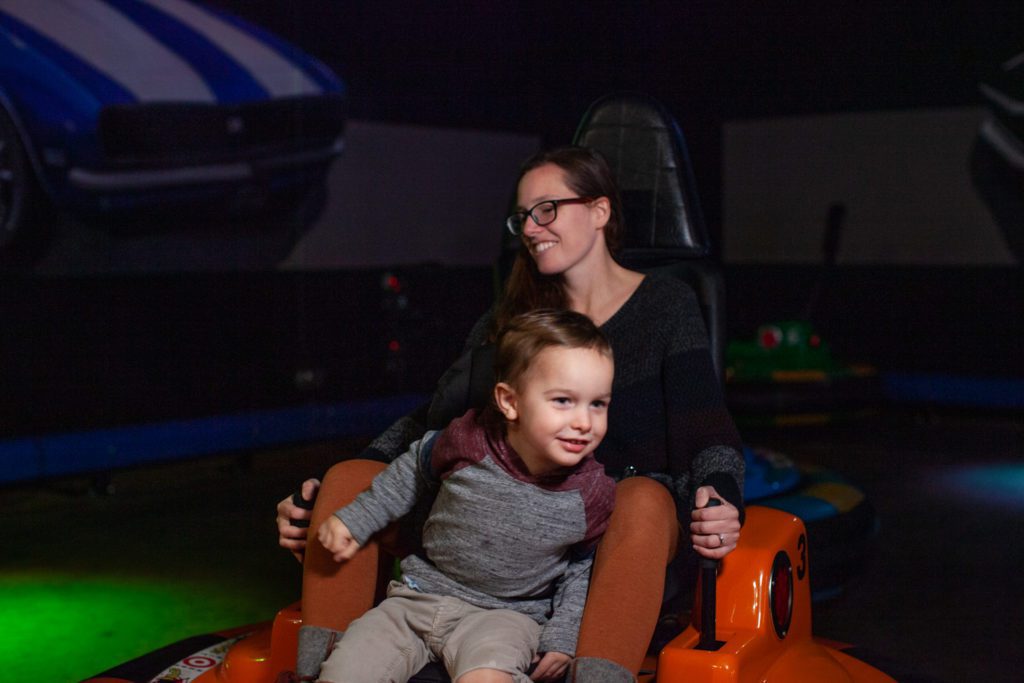 Drive. Bump. Spin. Kids and adults alike will have an exhilarating time on our battery-powered Spin Zone Bumper Cars! These are not your old-school hard-to-turn bumper cars. Our cars are easy to steer and ultra-quick, making crashes and slamming into your friends' cars even more exciting!
Looking for more fun at our family entertainment center? Run, jump, play, climb, and slide in this three-story interactive play structure, complete with hundreds of foam balls, ball shooters, and ball fountains!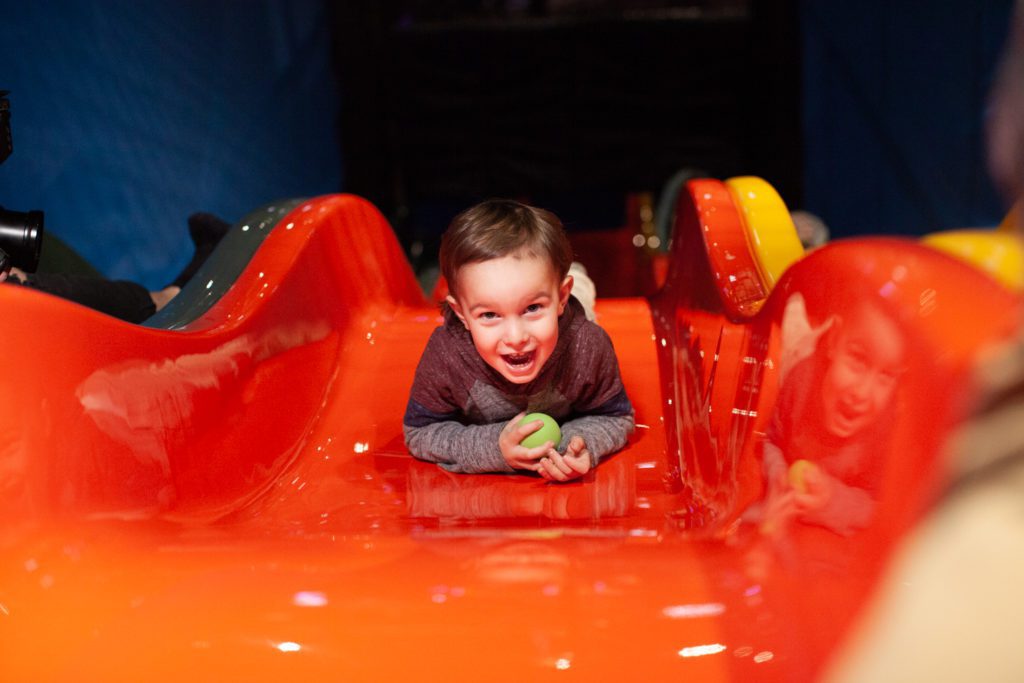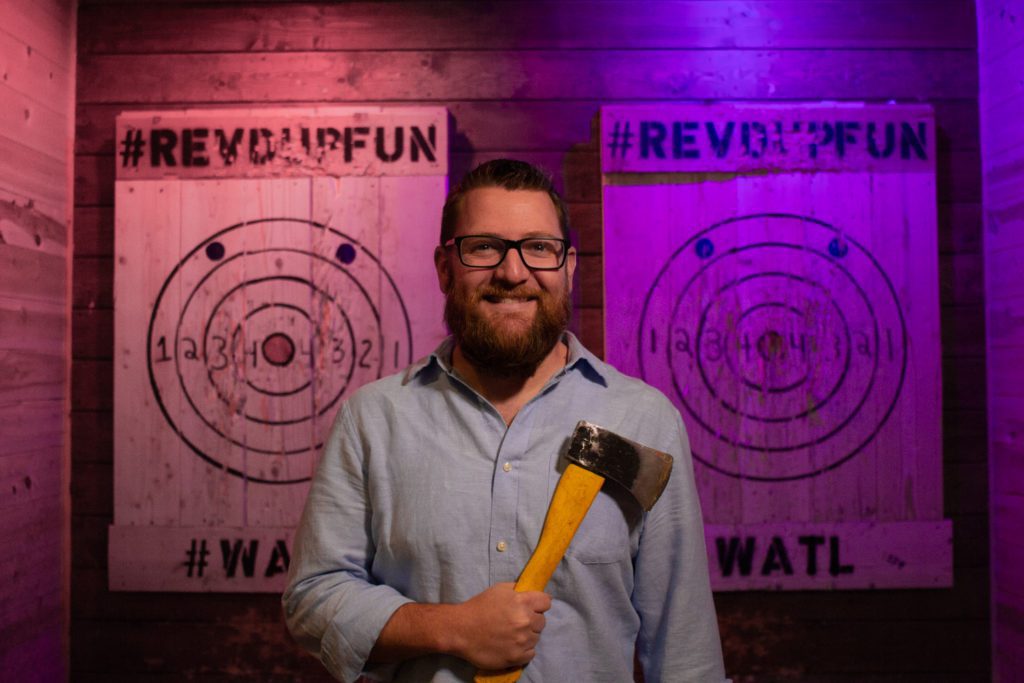 Ever want to chuck an axe at something? Now, you can – with Axe Throwing at Rev'd Up Fun! Book an event with your friends or family and our coaches will create an unforgettable experience for your group. Our coaches will teach you how to throw and play games with your group so you can see who is the best!
We have over 50 new and classic arcade games scattered throughout our attraction floor. Play games and win tickets to trade for awesome prizes at our prize counter! Want to show your skill on a claw machine? We have those too! If you want to challenge a friend to active, heart-racing fun, we also have basketball, racing, and shooting games for you!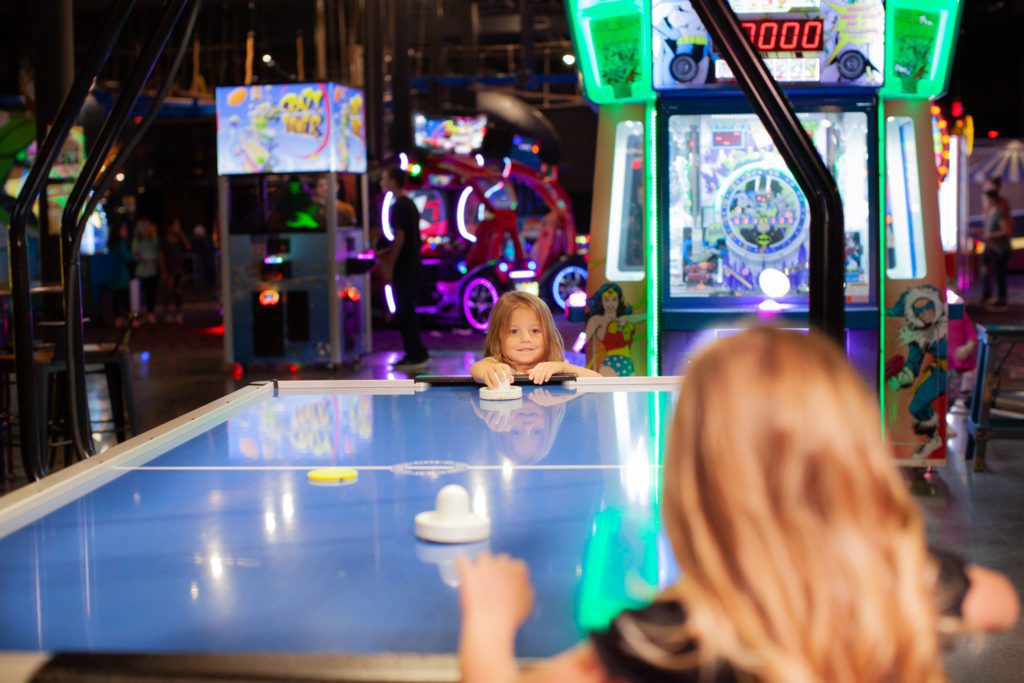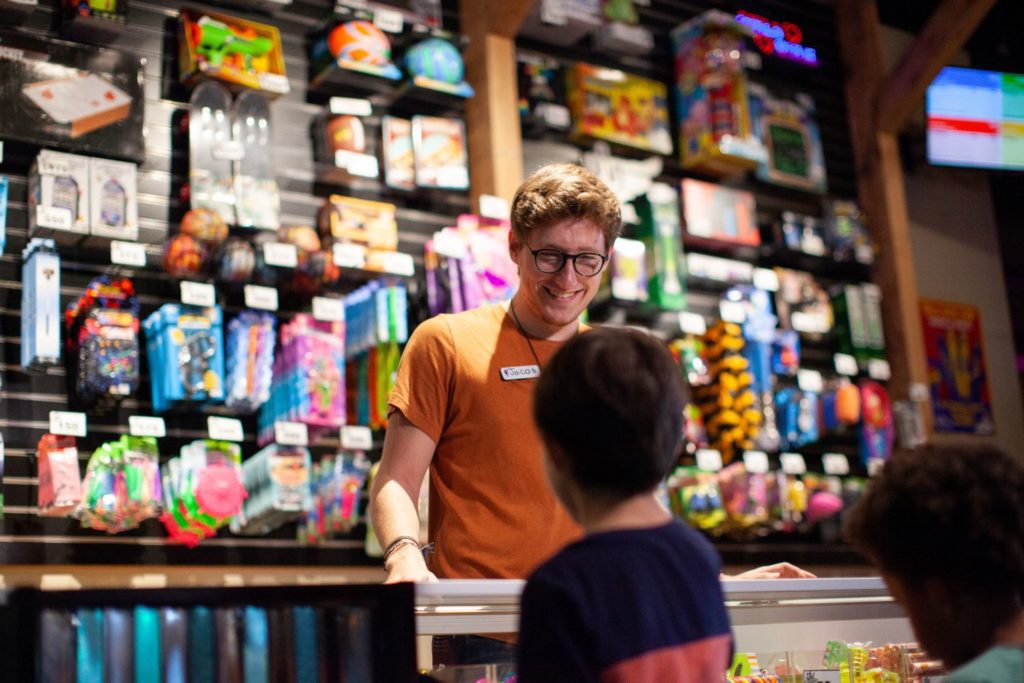 After you win big in the arcade, redeem your tickets for some awesome prizes. We have a massive redemption center with prizes for all ages and at all ticket values. Everyone leaves our family entertainment center with a smile on their face!
Sign up to receive great birthday offers and deals throughout the year.