Step into the Junkyard Wars Laser Tag experience
Rev'd Up Fun offers an immersive laser tag experience that will get your heart pumping and your adrenaline flowing. Our state-of-the-art laser tag arena features multi-level gameplay, flashing lights, fog machines, and heart-pumping music, making it the perfect place for a thrilling game of skill and strategy.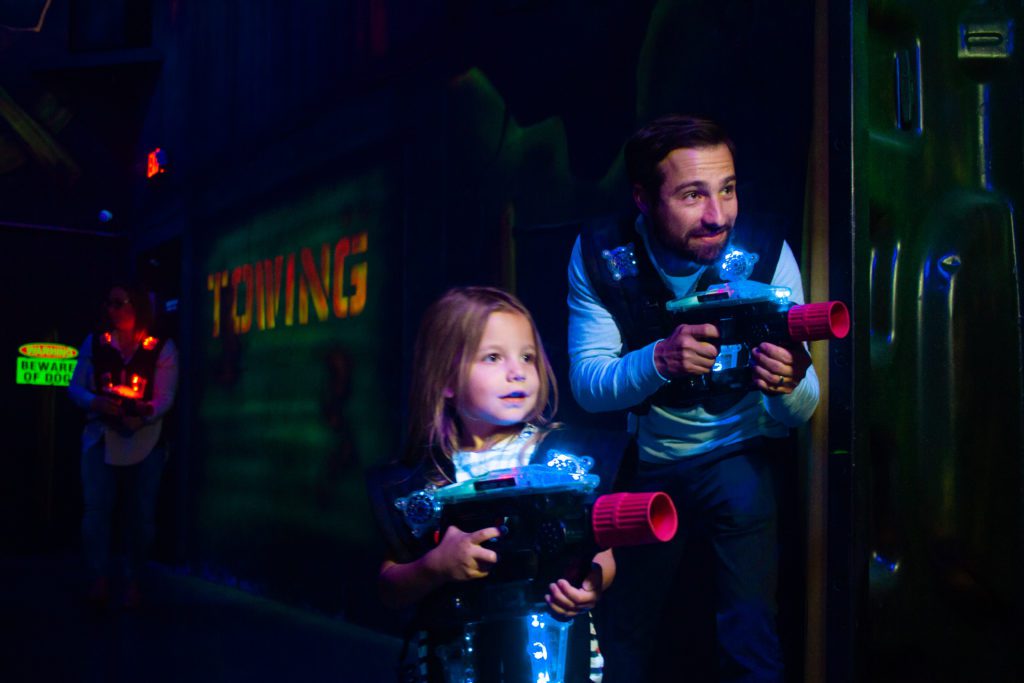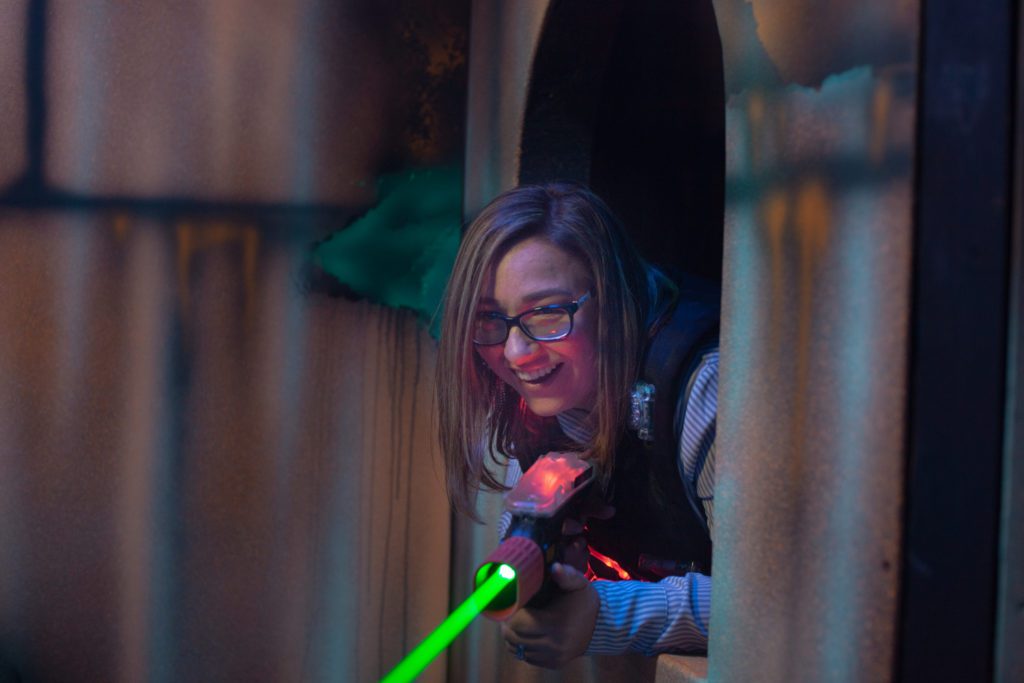 When you visit Rev'd Up Fun for laser tag, you'll be equipped with a high-tech laser tag vest and laser gun by our friendly staff. Once you're geared up, it's time to enter the arena and battle it out with your opponents. Use your laser gun to tag your opponents, targets, and bases to earn points. Step on pick up pads to change your phaser, get rapid fire, put on shields, and more! Bring your group today and see who will be victorious!
Whether you're looking to bond with coworkers, celebrate a birthday party, or have a fun outing with friends, laser tag at Rev'd Up Fun is the ultimate group experience. With a 3,000 square foot arena, any group can battle it out in the Junkyard Wars Laser Tag. So, what are you waiting for? Come experience the thrill of laser tag at Rev'd Up Fun today!